If you want to add comfort and control in your heating zones, savings through lower heating bills, and a decrease in environmental impact by making smart green building choices, than a boiler system is a great choice.  Whether you need to replace an existing hot water boiler or need a boiler system installation for your home or business, you are making a decision that has become increasingly popular.  DALTON Heating and Cooling has been offering maintenance, repair, replacement and installation boiler services all around the greater Rochester area for decades.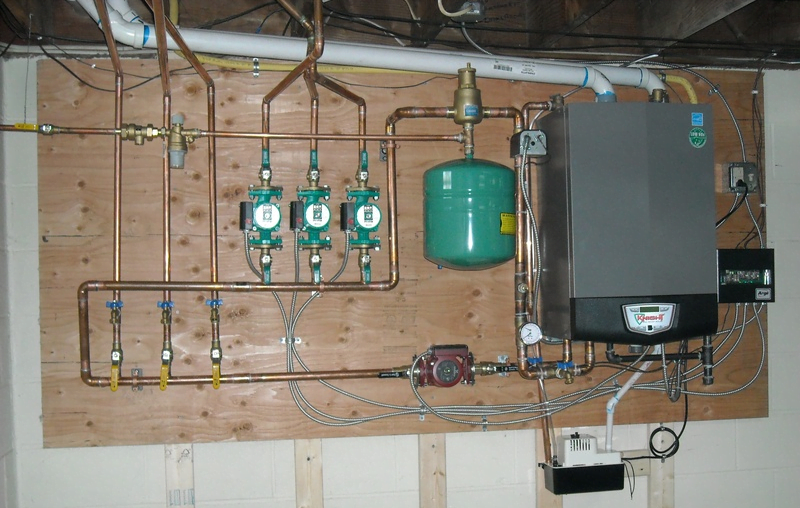 Boilers are special-purpose water heaters. Boiler systems distribute the heat in hot water, which gives up heat as it passes through radiators or other devices in rooms throughout the house. The cooler water then returns to the boiler to be reheated. Boiler hot water systems are often called hydronic systems. A boiler uses a pump to circulate hot water through pipes to radiators. Boiler controls include thermostats, aquastats, and valves that regulate circulation and water temperature. Some controls are standard features in new boilers, while others can be added on to save energy. Condensing gas-fired boilers are relatively common, and generally significantly more efficient than non-condensing boilers.
We Service A Wide Variety of Areas/Locations, Brands, Makes And Models
Rochester NY | Monroe County NY | Wayne County NY |Ontario County NY
---
Avon | Bloomfield | Brighton | Canandaigua | Clifton Springs | East Rochester | Fairport | Farmington | Henrietta | Honeoye | Honeoye Falls | Irondequoit | Lima | Macedon | Mendon | Palmyra | Penfield | Phelps | Pittsford | Victor | Webster and MORE!
Boilers are items that are pretty costly, but worth every penny in comfort and convenience. Your boiler should have a life expectancy of anywhere between 20 and 30 years but this will depend on whether you maintain your system regularly to ensure that all the workable parts are in fact functioning properly.
Boilers that we feature have 95% AFUE Efficiency. Boilers heat water, and provide either hot water or steam for heating. Steam is distributed via pipes to steam radiators, and hot water can be distributed via baseboard radiators or radiant floor systems, or can heat air via a coil.
Boilers today are more energy-efficient, more heavily insulated and are built with more powerful burners than older models. With the cost of living reaching an all time high and utilities skyrocketing in price, energy-efficiency is important. The more effectively your boiler heats and the less energy it requires to lower your utility costs.