Would You Like To Improve Your Indoor Air Quality?
INDOOR AIR QUALITY SOLUTIONS
Our residential and business customers are aware of the importance of indoor air quality. The EPA defines Indoor Air Quality (IAQ) as the air quality in buildings and structures, especially as it relates to the health and comfort of buildings occupants. Your home could be filled with dust, dust mites, mold, pet dander and different types of bacteria which can increase asthma related symptoms. One of the best ways to combat indoor air pollution is to change your filters on a regular basis and use indoor air quality products. We believe by taking a three pronged approach to indoor air quality we can greatly reduce the amount of indoor air pollution in your home. Allergens and germs exist, humidity fluctuates, pollutants linger and mold and mildew run rampant. If you're looking for ways to optimize your indoor air quality, and have a healthier environment, the experts at DALTON have been helping home and business owners in Rochester get the best in air quality products and solutions for decades. You deserve air quality.
In the warmer seasons, your home can play host to higher than ideal amounts of humidity. Mold grows and allergies become more of a problem.  Furniture in your home can even be affected. Our dehumidifier installation services can provide you with the ideal solution for complete humidity control, so you can have the comfortable home you deserve all year long!
Whole-Home Air Cleaners: (HEPA Air Cleaner, Media Air Cleaners and Electronic Air Cleaner)
This award winning in-duct air purifier is the next generation of indoor air quality (IAQ) technology and capable of purifying every cubic inch of air that your HVAC system reaches. Designed to eliminate sick building syndrome risks by reducing odors and air pollutants.  It is effective against all three catego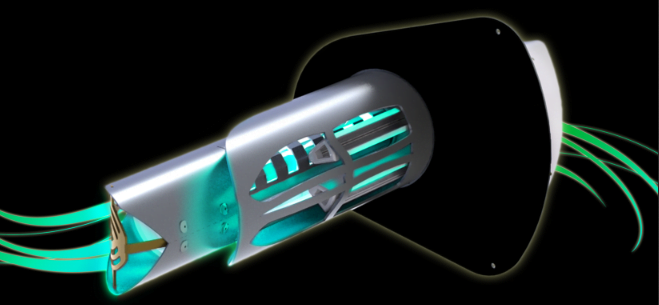 ries of indoor air pollutants: Particulates, Microbial and Gases. You can reduce common allergy triggers from particulates such as pollen, mold spores, dander and dust. Thoroughly tested on airborne andsurface bacteria & viruses, such as MRSA, e-coli, and Norwalk, to name a few. Using maximum-intensity ultraviolet light, they damage the cell structure of microorganisms, preventing them from growing and spreading throughout your home. This system also drastically reduces most harmful home particles, including dust, mold spore, bacteria, VOCs, and even common odors from pets and cooking.

We Service A Wide Variety Of Brands, Makes And Models Of Equipment