We Offer A Variety Of Heating Services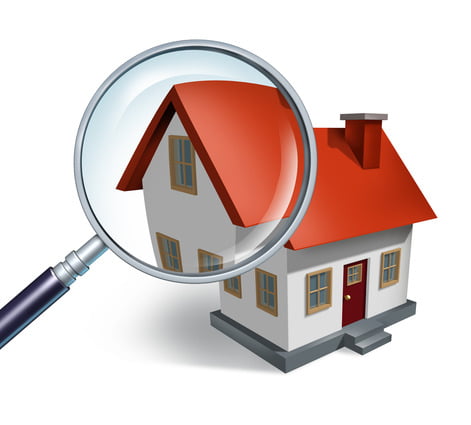 Are you having your air conditioner system maintained regularly?  Like with of piece of equipment or machinery, air conditioning equipment needs regular seasonal maintenance for it to work properly and efficiently.  DALTON air conditioning  services will help to keep you cool and comfortable through the Rochester warmer seasons. We can handle all your AC needs from maintenance and air conditioner repair service to a complete air conditioning system replacement. There are three main types of cooling systems:  air conditioners, heat pumps and ductless systems and they all require regular maintenance.
You need to be proactive in having your AC system maintained so that it continues to work properly and efficiently.   An air conditioner is made up of moving components that work hard day in and day out to keep your Rochester home or business cool. Seasonal maintenance from DALTON, you will help to find problems before they turn into possible costly repair, ensure that your system is working at optimal efficiency, and keep the system clean to prevent unnecessary breakdowns. At your seasonal maintenance appointment, we will completely clean your system, run full system diagnostics, check all moving parts, and inspect the electrical connections. This helps prevent a number of problems and the chance of an untimely breakdown during hot weather.
Promote Longevity: AC maintenance helps to extend the life of your system.
Avoid Costly Repairs: Seasonal ac maintenance will help to identify minor issues before they become major, expensive issues.
Efficiency: Regular AC tune-ups help your system to run more efficiently.
Avoid Uncomfortable Surprises: AC units that are not maintained seem to notoriously breakdown when the weather is at its hottest and you need your system the most. Regularly scheduled maintenance will help to avoid these uncomfortable situations.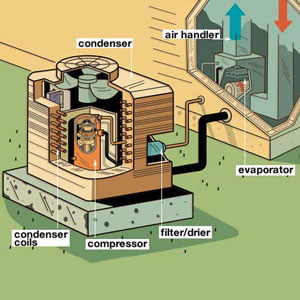 Having your air conditioning not working properly or not working at all on a hot and humid Rochester day can be unbearable.  An air conditioner, as part of a central heating and cooling system, draws heat energy out of the house and transfers it to the outside air.  It has many moving parts that need to be maintained regularly.  DALTON repair services has been providing air conditioning repairs for decades.  We offer the best variety and options for your home or business.
If your system is between 10 and 20 years old and you are experiencing high utility bills or inconsistent performance, we recommend scheduling a professional evaluation of your existing system to determine if replacement is the solution.
If the AC is not properly maintained, there is potential for it to break down without any warning. At the first sign of an issue, you can contact DALTON Heating and Cooling to schedule your furnace maintenance or repair.
We offer everything from air conditioning system design and maintenance to air conditioning repair and replacement service.  Potential energy savings may vary depending on your personal lifestyle, system settings and usage, equipment maintenance, and climate.
Common Heating Problems
There are basically two types of indoor heating – central air heating and hydronic heating. The latter uses water as the heat-carrying medium, so it depends on an elaborate plumbing network. Therefore, a common problem with this type of system is water leakage. This can cause water damage as well as reduce the efficiency of the system. Central air systems, on the other hand, use air as the heat-transfer medium. The system relies on duct-work for transportation of air to and from the heater. Air leaks and heat loss through conduction across the wall are common problems.
Expert Furnace Repair Specialists
In a central air heating system, the fan motor can fail to work. The fan belt can also lose its tension, which means that it will not be able to turn the fan. The burner can also burn fuel with an unstable yellow flame, instead of a blue stable flame, which is a sign of incomplete combustion. Whatever problem you encounter, we have certified technicians who can troubleshoot the problem and carry out the necessary repairs. We have highly-qualified furnace repair specialists who can take care of any type of problem. Whatever problem you may encounter, we are always available 24/7 to offer an effective solution.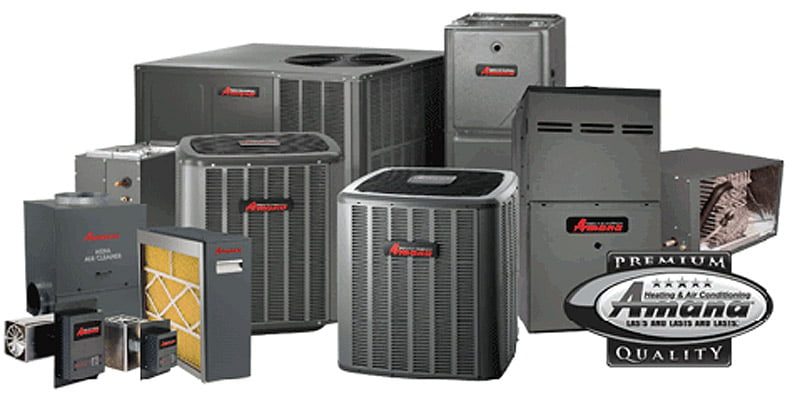 Air Conditioner Installation
Are you looking for the cooling efficiency and comfort offered by a modern, leading quality air conditioning system for your Rochester home? If so, our team can provide the solutions you need! DALTON Heating and Cooling offers leading brands and our experts can assist you in choosing the ideal cooling system for your unique needs. No matter if it's a 20 year old cooling system or the latest systems on the market, we've got you covered.  A new air conditioning unit is a substantial investment, and many of our customers look to us for advice when deciding to replace, rather than repair, an existing unit. Some factors that influence the decision to purchase a new ac unit include
Age: Your current air conditioning unit is 10-15 years old.
Costly Repairs: Your current air conditioning unit is no longer under warranty, and the repairs have become too frequent and too expensive.
Operating Cost: Your energy bills are high due to an old, inefficient ac unit.
Not Cooling: Your older ac unit is no longer able to keep your home at a cool temperature.
New Space: You are building an addition that will require a larger capacity ac unit.
If your existing air conditioning unit is not operating properly, not operating at all, or no longer meeting your cooling needs, then it is time to consider an air conditioning replacement from DALTON.  Once you have an efficient system installed, you need to be proactive in having your AC system maintained so that it continues to work properly and efficiently.
Air Conditioner Replacement
Is your heat pump, ductless mini split or air conditioner not providing the cooling comfort you are accustomed to, or is it just plain old and outdated? There are many reasons to pursue a replacement and sometimes it can be hard to decide when to repair and when to replace. Our team can help you decide which option is best. And when the time does come, we can guide you to the perfect AC replacement to meet your cooling needs. Different homes have different needs and we aim to provide you with cooling equipment that will work best for you and your environment.
DALTON offers emergency HVAC service 24 hours a day, 7 days a week.
Call our emergency number 585-857-0480 to talk directly to our technician on call.  We will do everything we can to provide a HVAC solution in a timely manner.
Our trucks are fully stocked with hundreds of tools, parts and materials ready to fix your heating or air conditioner problem.  We will do our part to get your equipment running to provide heat or AC in a timely manner.  Please be aware that there are a lot of heating and air conditioner parts for many different makes and models and that there may be times that parts have to be special ordered.  And when your family's health, safety, and comfort are involved, that means peace of mind. Quality service is important to our customers, and our goal is to ensure that your needs are met when heating or air conditioning issues that arise.
We Service A Wide Variety of Areas/Locations, Brands, Makes And Models
Rochester NY | Monroe County NY | Wayne County NY | Ontario County NY
---
Avon | Bloomfield | Brighton | Canandaigua | Clifton Springs | East Rochester | Fairport | Farmington | Henrietta | Honeoye | Honeoye Falls | Irondequoit | Lima | Macedon | Mendon | Palmyra | Penfield | Phelps | Pittsford | Victor | Webster and MORE!
We have trusted, experienced, trained and licensed technicians with proper tools and fully stocked trucks to maintain, repair, replace and install your HVAC equipment.
We provide 24/7 after-hours emergency service; 7 days a week, 24-hours a day, 365 days of the year, includes weekends and holidays.
We are a local company with a trusted reputation. We have been in the HVAC business for more than 3 decades and have over 60 years of combined experience. You can count on us.